About us
The Ukrainian State Center for International Education was established by the Ministry of Education and Science of Ukraine in 2003 to promote education opportunities in Ukraine for foreign citizens.
Acting as the official representative of the Ministry of Education and Science of Ukraine, the Center actively collaborates with:
– Higher education institutions of Ukraine;
– Government authorities of Ukraine;
– Ukraine's diplomatic missions abroad; and
– Embassies of foreign countries in Ukraine.
Structure of the Center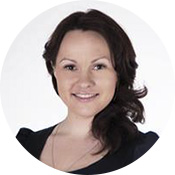 Department of Processing, Registering and Monitoring of Information
The department registers invitations to study for international students, consults on the "Electronic Journal" system, provides visa support and registers agents with the Center who then have the right to recruit international students.


Department of Consulting and Analytics


The department collects and processes reports from higher education institutions on foreign students and liaises with state authorities where required. Additionally, the department prepares analytics on current international student numbers and long term trends.

Department of Marketing
The department maintains a consolidated database of higher education institutions in Ukraine available to international markets, manages advertising campaigns, liaises with universities about marketing and advertising matters and enrols foreign students.


Department of International Cooperation
The department collaborates with embassies of other countries in Ukraine, liaises with foreign representative partners and implements international cooperation projects with specialized funds, state authorities and foreign non-governmental organizations.

Head of the Department - Mrs. Ruslana Rokhmaniiko
E-mail:      info@studyinukraine.gov.ua
Tel.:           +38 044 359 05 39
Address:   03057, Kyiv, O. Dovzhenka St, 3