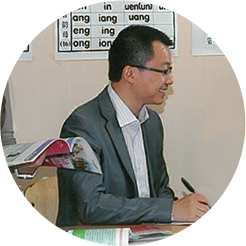 Ding Xin

People's Republic of China

South Ukrainian National Pedagogical University named after K. D. Ushynsky, 2006-2009
Thanks to my postgraduate studies at the University, I was able to realize myself as the director of the educational and cultural center "Confucius Institute", the first and only institute in the Southern region. The experience gained at the university allowed to implement international educational projects between Ukraine and China, the results of which are highly appreciated by the government of our country. I am currently the Deputy Chief of International Affairs.
Postgraduate studies in psychology have helped me internalize and improve my experience and knowledge in communicating with people, understand cultural differences. While studying, I met interesting people.
I wish further prosperity to your country. We hope that the cooperation of the Universities of Ukraine with the Universities of China will receive further fruitful development.
---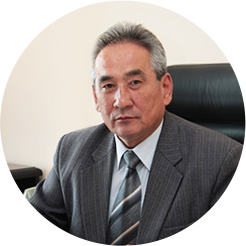 Temirgali Abilmajinov

Republic of Kazakhstan

Zhytomyr Ivan Franko State University
A part of my soul and heart remained with you, Ukraine! I wish your hard-working, hospitable good people prosperity and peace! May the lasting friendship between our countries remain forever! My low bow to you, beautiful country Ukraine!
1972 was significant for me because I was to admitted to the Zhytomyr Ivan Franko Pedagogical Institute, my destiny connected me with Ukraine in my distant youth.
At the institute we were surrounded by attention and care. We had wonderful teachers! We studied well, learning was easy.
Everything that was given to us at the institute, we, the graduates of the university, successfully used in further work.
My later career was successful, I worked in the office of the Prime Minister of the Republic of Kazakhstan as a chief inspector, headed the Borodulikhinsky district of the East Kazakhstan region. Prior to retiring, I was the director of the North Kazakhstan Department of Education. Today I manage the regional committee of one of the largest trade unions in the northern region of Kazakhstan.
Wherever they worked, I am sure that all my classmates at the institute used the knowledge and skills they received at our alma mater, the Zhytomyr Pedagogical Institute.
I will have the warmest memories of Ukraine for the rest of my life, of the wonderful people I met in your country.
I sincerely congratulate you on the anniversary of Independence!
---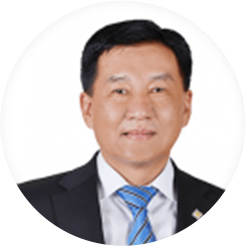 Davaasuren Tserenpilin

Mongolia

NTU "Kharkiv Polytechnic Institute", 1985-1989
I wish students studying in Ukraine success in life and work, let time as a student bring not only fun, but also knowledge. And most importantly – do not be afraid of anything, you will always be helped, you will never be alone.
Minister of Energy of Mongolia
Back in school, I thought about where energy comes from and what it can give us. That's why I chose a European institute – NTU "KhPI". Very popular specialties were offered here. All teachers spoke foreign languages, were very attentive and professional. I gained skills and knowledge that now help me in my work. Student life in Ukraine was very interesting. NTU "KhPI" and my department will always remain in my memory. Ukraine and the institute are in my heart.
I am very pleased with the excellent communication between students, teachers and administration. They were always ready to answer our questions and help us. I am very pleased with my experience of studying at KhPI and I think I made a good choice.
---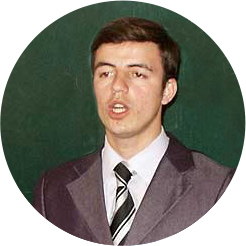 Gulakhmadov Aminjon

Republic of Tajikistan

NTU "Kharkiv Polytechnic Institute", 2011-2014
As I wanted to understand in more detail the relationship between water resources and energy management, I continued my studies in Ukraine and now hold the position of Chief Specialist of the Electricity Department of the Ministry of Energy and Water Resources of the Republic of Tajikistan.
I had a friend who studied there at one time, and when I asked him about the university, he said it was one of the best in Ukraine. That was enough to convince me to apply for admission.
I warmly remember my teachers. They were kind to us and always came to our aid. I wish the students who are currently studying, despite the difficult path of education, not to be sad and enjoy this important period of their lives.
---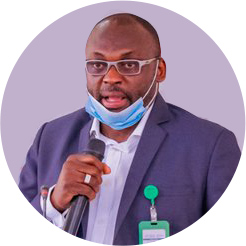 Agu Collins Agu

Nigeria

NTU "Kharkiv Polytechnic Institute", 2005-2009
I currently hold the position of Director of Corporate Planning and Strategy Department of the National Agency for Information Technology Development, and I owe this to my studies in Ukraine.
The university has given me many useful acquaintances and connections. My classmates work in different fields: someone by profession, someone has their own business, we still communicate, our families are friends, we help each other and support each other.
I sincerely wish students new ideas and right decisions, bright happy moments, self-confidence and optimism.
---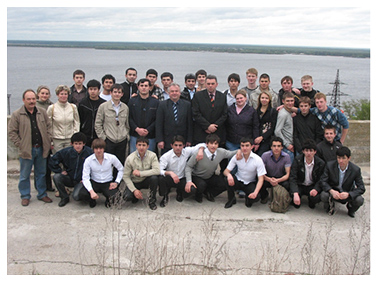 Samiyev Davron

Republic of Tajikistan

NTU "Kharkiv Polytechnic Institute", 1995-1999
I clearly remember the first period of exams. How difficult it was! But these wonderful years gave me an acquaintance with wonderful teachers, loyal friends, and most importantly – gave a start to my career growth.
I considered several countries for education and chose Ukraine. It interested me in many ways: from the language and the opportunity to learn about the homeland of my ancestors to career prospects. I am currently the head of the city's electric networks in Dushanbe.
The student years at the university will forever be remembered as the most interesting. Rejoice in everything that happens, no matter what. Be kind, honest and fair, and you will have a bright destiny. I wish you success in your studies and perseverance in achieving your goals.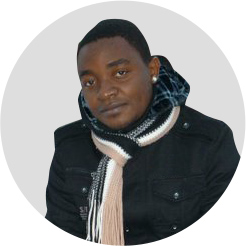 Bibang Bibang Ayang Eugenio

Equatorial Guinea

Ivano-Frankivsk National Technical University of Oil and Gas
It is very prestigious to work in the oil and gas sector in my country, so after graduating from university I found a promising job.
I came to study in Ivano-Frankivsk because I always dreamed of becoming an engineer. I currently work as the Head of the Refined Products Regulation Department in the Main Department for Monitoring and Control of Processed Products at the Ministry of Mines, Industry and Energy.
Every day in Ukraine was incredibly interesting. It was in Ukraine that I met my best friends, with whom I still maintain contact. I was also impressed by the organization of leisure: we participated in various concerts and parties, organized festivals-presentations of our cultures and went on excursions. I am really proud to have studied at this university, because I got the opportunity to become who I wanted to be.
I sincerely wish all students who are currently studying at the university to use every chance they can to get a decent education and become professionals.
---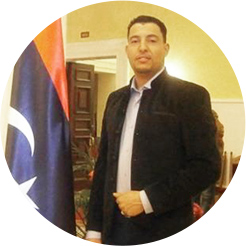 Omar Mohamed Ali Adris

State of Libya

Lesya Ukrainka Volyn National University
Ukraine is one of the largest countries in Europe, it has its own educational traditions that I like. The people I met in Ukraine make you inadvertently fall in love with the country's nature and the sincerity of Ukrainians. Of course, my appointment to the post at the embassy was also important.
Specialist of the Culture Department of the Embassy of Libya in Ukraine
My main work deals directly with finding universities for students from our country and helping those students who have already decided and are studying in Ukraine. Our embassy presented the system of Ukrainian higher education to attract Libyan youth to study in higher education institutions of Ukraine.
Educating specialists for Libya in Ukraine will help create a potential group of professionals in this country, willing to cooperate with Ukraine, in particular in the field of science and technology.
I wish students to give more and succeed not only in Ukraine, but also to glorify their country abroad, for its further progress and prosperity. You have excellent opportunities for education and professional growth in your country, I always tell my compatriots and acquaintances about this, whom I invite to study in Ukraine and, in particular, to Lesya Ukrainka Volyn National University.
---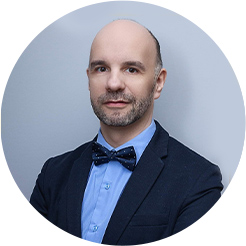 Ruslanas Skrobachas

Republic of Lithuania

Ukrainian Academy of Printing, 1997-2002
Ukraine is a country of very inventive and creative people. I wish students to learn English and believe in themselves, in their strength and in their uniqueness.унікальність.
I chose Ukraine to study in because it is my historical homeland. In addition, at that time in Lithuania there was no such specialty at all, and the prospects were very good.
After graduating, at the age of 22, I headed the second largest magazine printing house in Lithuania and became its production director. In 2009 I was recognized as the best technologist in the Scandinavian countries for the development of a new technological method, which is used today in most printing houses in Scandinavia. I now represent the interests of a Ukrainian innovation company in the use of solar energy in the Baltic States and represent the Ukrainian Chamber of Commerce and Industry in Lithuania.
I wish students to be self-sufficient, not to bend to other people or another country. Then you will definitely find yourself in the world, and Ukraine will become an inexhaustible source of interesting ideas. Europe is waiting for you, impress it, but only from the Ukrainian position.
---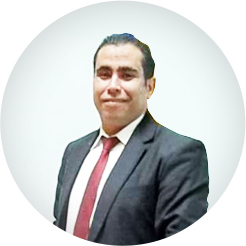 Gasim Salah

Kingdom of Morocco

V.N. Karazin Kharkiv National University
I chose Ukraine for study based on the advice of my close friends, who spoke about the high quality of education in Ukraine, and the sincerity and hospitality of Ukrainians.
My actualization as a specialist began in Ukraine. After finishing graduate school, I taught at V.N. Karazin Kharkiv National University at the Department of International Economic Relations, my career path went from being a teacher to associate professor and to scientific secretary of the specialized scientific council for the defense of candidate dissertations. At the same time, I advised Ukrainian businessmen and investors on the implementation of their projects in the Kingdom of Morocco. I returned to my homeland two years ago and am currently a professor at Ibn Zohr University in the Kingdom of Morocco.
My memories of studying in Ukraine are the best! My studies began in 1995, when I came to Ukraine, and lasted all the years of my stay there. I not only gained academic knowledge, but also learned many other important things about Ukrainian culture, mentality, doing business and human values. Immersed in Ukrainian society, I gained the best life skills!
My wishes to students studying in Ukraine: do not waste the time of your youth – study as best you can, take care of your health and do sports! And also, get to know Ukrainian culture and be enriched by it!
---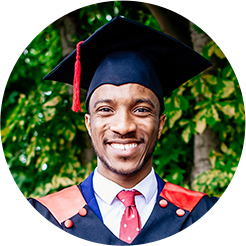 Dr. Odion Donald Oriaifo

Nigeria

I. Ya. Horbachevsky Ternopil National Medical University, General Medicine, 2011-2017.
It was an opportunity to get world class medical education, to travel and to experience the other side of the world.
Position: Medical officer in the Department of Family Medicine. Hospital: Federal Medical Centre, Jabi Abuja.
My education in Ukraine taught me the basics which I have relied on all through my career this far. I am thankful to my teachers and mentors who gave me a strong foundation… Things like a strong work ethic, bedside manners and attention to detail, never leave you.
I had the honour to hold positions as a leader of the Nigerian Student Association in Ternopil and the European Medical Students' Medical Association in Ukraine (EMSA), and was a member of the Students' Council of TNMU. These duties built me up and prepared me for leadership, and more importantly, for professional service.
The food, the scenery and, most cherished of all, the people. I truly miss Ukraine. I will forever hold my memories of Ukraine close to heart.
To all students in Ukraine, I wish you good health and blazing success in your studies. I encourage you to give your best to your work and you will not regret it. Try to make friends, learn the language, travel and experience the country. Also, try to find time for volunteer work.
---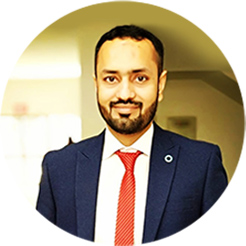 Dr. Muhammad Zeeshan Anwar

Pakistan

I. Ya. Horbachevsky Ternopil State Medical University, General Medicine, 2001-2007.
Ukraine has the best environment at a very affordable price, especially in small towns like Ternopil, which has some significant advantages.
Position: Associate Professor CMH KHARIAN Medical college.
Opportunities for international students:
– Globally Recognized Courses (WHO, UNESCO, EUROPEAN COUNCIL);
– English Language of Instruction;
– Emphasis on Practical Aspects in Teaching;
– International Students enjoy an approximately 50% discount on travel;
– Participation of Students in Seminars/Symposia/Project Work, in other European countries;
– Chances of continuing one's career in Europe after completing the study program;
– 100% Assured Visa to deserving candidates.
Ukraine offers an M.D. Degree, Doctor of Medicine after 6 years of study. In Europe, it counts as 60 credits in comparison to ordinary MBBS (4 years degree) which is credited at 30 points. In professional competition it matters a lot.
I currently work as an associate professor of Biochemistry at a prestigious institute in Pakistan.
Teachers were really helpful, and tried to aid us in many situations. The examination system is really good.
I wish you success in studying and research projects. Have a good time in Ternopil!
---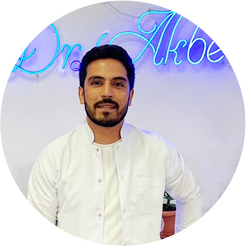 Mammadov Akber

Republic of Azerbaijan

Poltava State Medical University, 2011-2016
I wish today's students success in their studies. I am sure that they will also never regret that they were educated in Ukraine.
The high quality of dentist education in Ukrainian universities is well known in Azerbaijan. I work as a dentist in my own private dental office in Baku. My student years in Ukraine were the best of my life. Here I mastered the knowledge, got a profession, communicated with interesting people, found many friends. 
---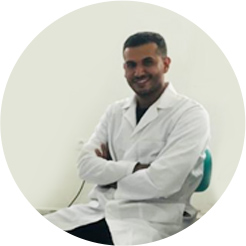 Bashar Hamza

Kingdom of Morocco

Poltava State Medical University, 2014-2019
Studying in Ukraine will remain one of the brightest pages of my life. Communication with representatives of different countries left an unsurpassed impression. I still have friendly relations with many of them.
Compatriots who studied in Ukraine noted the high quality of the Ukrainian educational process. I work as a dentist at a dental clinic in Casablanca. Abulainaf Suleiman, graduate of the same university, also works nearby.
I wish inspiration and success to students studying in Ukraine. 
---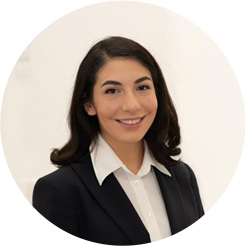 Fleischhauer Zarina

Federal Republic of Germany
Poltava State Medical University, 2015-2020
In 1990 my mother graduated from the dental faculty of Poltava Medical Dental Institute. Her education allowed her to work at a University Clinic in Germany, and later to open her own dental practice in Baden Baden.
I work in a private dental clinic in Baden Baden.
I always fondly remember the years of study in Ukraine. I am grateful to smart, talented and hard-working teachers who are able not only to instill in their students a love for their chosen profession, but also to raise them up as decent people.
I wish students to successfully master their knowledge, and in their free time to visit as many interesting parts in Ukraine as possible.
---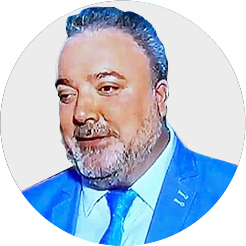 Bledi Bayraktari
Republic of Albania

Ukrainian State University of Finance and International Trade
I currently hold the position of Honorary Consul of Ukraine in Albania. In addition, I am the founder of the travel company ALER Travel. Without exaggeration, the knowledge that I received during my studies in Ukraine has been very useful to me and is still the foundation of my professional activity.
It is important to note that while studying in Ukraine, I never felt "foreign" because I was a foreigner. Everyone treated me like a local, with respect and love!
I received higher education in Ukraine in the period from 2000 to 2005. I graduated from the Ukrainian Academy of Foreign Trade (Ukrainian State University of Finance and International Trade). Studied International Law, majoring in International Relations. From 2005 to 2007 I studied Foreign Economic Activity.
Even before, I knew a lot about Ukraine, in particular, about the high level of education there. Therefore, when it came time to choose the future profession and, accordingly, where to study, I had no doubt that a Ukrainian higher education institution would be the best option!
During my studies in this amazing country, I became convinced from my own experience that Ukraine is a country of friendly people, breathtaking landscapes and quality education! I can safely say that there are real experts in their field in Ukraine and, most importantly, they are willing to pass on their valuable knowledge to the next generation.
With warmth in my soul I remember my wonderful years of study in Ukraine! To this day, I maintain active ties with the professors who taught at the HEI, who formed us as true professionals, with the students of the Academy and friends.
Today I can wish students who are choosing their life path to be bold in their decisions, not to be afraid to experiment and make the most of their life! Your youth is your value! Gain new knowledge, master various skills and be happy! May fate favour you!
---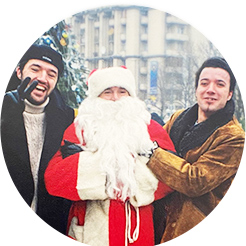 Dritan Bayraktari
Republic of Albania

Kyiv National University of Culture and Arts
Today I work in my homeland – Albania, in the specialty that I acquired in Ukraine. I work as a director at two big and well-known Albanian TV channels. For me, Ukraine has become the second homeland where I spent the best years of my life. I have many memories from my time in Ukraine, many friends with whom I still keep in touch today.
I studied in Ukraine from 1999 to 2004. Knew and heard quite a lot about Ukraine. My grandfather studied at a military school in Odesa. He always dreamed that his grandchildren would also study in Ukraine.
Those who were educated in Ukraine have a great future, fate favours them, as they have the opportunity to gain valuable knowledge from excellent professional teachers. I have never felt uncomfortable there, even though I am a foreigner. I always felt "like a local".
---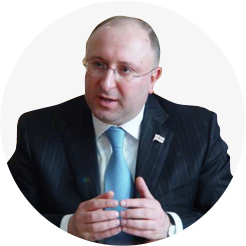 Gela Bezhuashvili
Georgia

Taras Shevchenko National University of Kyiv
I was extremely proud that our school of international law was known wherever I had to study and work. The Kyiv Institute of International Relations diploma rightfully occupies a central place among all diplomas and certificates that I have received. Knowledge I had gained here allowed me to achieve successes in professional growth and responsibly serve my country without hesitation on all of my positions.
Ambassador Extraordinary and Plenipotentiary, Head State Counselor, Head of the Foreign Intelligence Service of Georgia (2008-2013), Minister of Foreign Affairs of Georgia (2005-2008), Secretary of the Security Council of Georgia, Assistant to the President of Georgia (2004-2005), Minister of Defense of Georgia (2004).
I got lucky in 1984. At the age of 17, I became a student at the Faculty of International Relations and International Law of Kyiv State University (Taras Shevchenko National University of Kyiv). Years of study at the faculty have largely determined my professional career and have become foundational for my formation as an individual and a citizen.
The faculty has had a glorious path in its formation and development, from the first days declaring itself as an advanced center of education. The faculty has a rich tradition in training highly qualified personnel in the field of international relations and international law.
The faculty can rightly be proud of its teachers and graduates, among whom are many famous individuals. Highly qualified teaching staff, a wide range of professional skills that are being taught and a creative atmosphere, all highlight the prestige of studying at the Institute. That is why the diploma of the Institute is a guarantee of high-quality education and professional training. This rich professional resource is undoubtedly the highest value of the Institute and the whole society.
Loyalty to tradition, the ability to respond to the trends of the time and work for the future, as well as conditions and opportunities for free expression of thoughts and ideas support the cult of knowledge and the desire to succeed. Even in Soviet society, the spirit of free knowledge and self-expression was present in lecture halls and auditoriums.
I remember the reaction of a professor at the SMU School of Law, where I earned a master's degree in 1996-1997. At a lecture on a general course in international law, I introduced myself and spoke about my academic activities. The professor listened and said that the Kyiv School of International Law is one of the best in the world, and that I should either become his course assistant or choose another subject that would be more useful to me, given the level and quality of knowledge gained in Kyiv. "You are in another league after KIIR." Such were his words. So, I became the professor's assistant for the whole semester.
Also, I cannot fail to mention the high appreciation of the qualifications and reputation of KIIR by many well-known international lawyers, members of the UN Commission on International Law during the seminar on international law in Geneva (1998).
Our special gratitude is owed to the people who selflessly and responsibly passed on their knowledge and experience to us.
Many thanks to everyone for what I and many of my alumni friends have achieved in our lives. We all remember you, love you and are grateful for your work.
---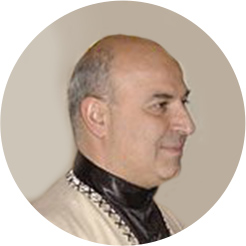 Valeriy Chechelashvili
Georgia

Taras Shevchenko National University of Kyiv
The Ukrainian education I received greatly contributed to my further career.
I was fully realized in diplomacy, I was the Ambassador Extraordinary and Plenipotentiary to Ukraine and Russia, the Secretary General of the BSEC and GUAM, the First Deputy Minister of Foreign Affairs of Georgia.
I studied in Ukraine in 1978-1986. Kyiv State University provided scholarships for entrants from Georgia, as it was impossible to get a degree in diplomacy in Georgia at that time. Ukraine is my second homeland, I adore Ukrainian culture and language, my wonderful Ukrainian friends.
Ukraine is a large gorgeous country, inhabited by beautiful and kind people. These are your happiest years, try to spend them with maximum benefit for yourself and your country!
---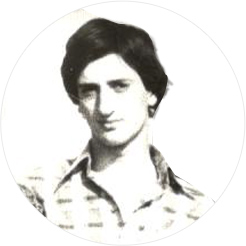 Ilia Mykhaylovych Nakashidze
Georgia

Luhansk State Medical University
Motivation allowed me to create one of the most popular international scientific and pedagogical conferences "Geoanesthesia" for anesthesiologists-resuscitators, toxicologists and emergency medicine specialists.
Organized the Department of Anesthesiology-Resuscitation at Batumi State University and was elected professor of the department I created.
Established my own school of anesthesiology-resuscitation. From 1997 was the Chairman of the Commission on Healthcare at the Batumi City Assembly, and then – the Chairman of the City Assembly, until 2004.
From 2016 to 2020 – Deputy Speaker of the Parliament of Georgia.
I graduated with honors from the Medical Faculty of Voroshilovgrad State Medical Institute in 1984.
In 1982 I began working at the regional clinical hospital in Voroshilovgrad (now – Luhansk) as a nurse. There I passed an internship in anesthesiology-resuscitation and from 1985 worked at the department of anesthesiology-resuscitation of the Voroshilovgrad Regional Clinical Hospital as an anesthesiologist-resuscitator until the end of 1988.
During these years |I gained extensive experience in managing patients in critical condition and performing anesthesia in various fields of medicine and in different age groups.
in January 1986 already traveled on the line of medical aircraft throughout the Voroshilovgrad region. The work was particularly intense. I was engaged in academic work at the Department of Anesthesiology-Resuscitation of the Regional Clinical Hospital under the guidance of Professor Hennadiy Olexandrovych Mozhayev.
How did I end up in Ukraine? Overall, my parents dreamed of moving to Ukraine for permanent residence after retirement. It so happened that in 1976 my father was transferred to serve in Voroshilovgrad to the regional civil defense headquarters as the head of the medical service, and we found ourselves in Ukraine.
Studying and practical work in Ukraine turned out to be decisive for me in the coming years. In a very short period of time, my knowledge, practical experience and endurance allowed me to defend first a candidate and then a doctoral dissertation, and later I received the highest qualification category.
In 2022, the next, fifth conference is planned to take place. The energy, experience and motivation gained in Ukraine is still enough today: I work as a medical director at the "ROGO" clinic in Batumi, professor at Batumi State University, clinical professor at Tbilisi State Medical University, as well as doing consultations, residency…
I consider the eleven years spent in Ukraine special – they defined the formation of me as an anesthesiologist-resuscitator, organizer, teacher and scientist. I have many colleagues and friends in all parts of Ukraine, with whom I still keep in touch. I believe that a significant part of me is Ukrainian.
I have sent many of my students to study specialties in Higher Education Institutions of Ukraine. Today, they are worthy and desirable, highly qualified doctors in Georgia.
I wish my young colleagues to effectively master the achievements and principles of the Ukrainian Medical School.
---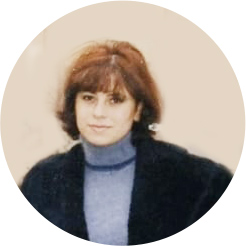 Nino Naskidashvili
Georgia

Taras Shevchenko National University of Kyiv, Institute of Philology
Kyiv is a city I always want to return to, where I spent my best student years, where my closest friends and colleagues live, where I feel at home, where the streets are filled with the smell of autumn, rain, boundless space … Classmates who bring apples, honey, different newspapers to help learn the language, show various places, to not just teach, but to feel the word, the customs, the traditions…
I am a senior specialist of the Professor Otar Bakanidze Research Center for Ukrainian Studies of Ivane Javakhishvili Tbilisi State University, I teach Ukrainian language and literature, translator.
In 1998 I was admitted to Ivan Javakhishvili Tbilisi State University, majoring in Georgian Language and Literature, Literary Relations and Literary Translation, and in 2000, on the basis of an agreement between universities, was sent to Taras Shevchenko National University of Kyiv to study Ukrainian language and literature.
After graduating from Taras Shevchenko National University of Kyiv, I enrolled in the graduate school of Tbilisi State University, defended my candidate dissertation (now Doctor of Philology), since 2007 I have been working at the Institute of Ukrainian Studies of Tbilisi State University.
Students studying in Ukraine are very lucky. They have a limitless potential to become the best professionals. I advise not to waste a single minute: learn, develop, communicate with people.
---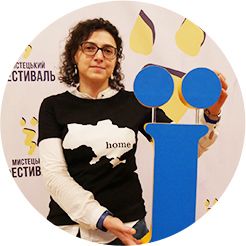 Tamta Gugushvili
Georgia

Ternopil Volodymyr Hnatiuk National Pedagogical University
Georgia and Ukraine are linked by age-old friendship and close cooperation in science and literature. Lesya Ukrainka and David Guramishvili are figures who embody the multifaceted friendship of the two countries. I came to Ukraine to study its language, history, literature, as well as to get acquainted with the traditions of Ukraine, and most importantly – to feel its unyielding national spirit.
Since June 2011, I have been a correspondent for the daily all-Ukrainian newspaper "Day" («День»). I collaborated with the analytical online publication "Zaxid.net" and the "UA.Pershiy" («UA.Перший») TV channel. Since April 2021 I have been a columnist for the all-Ukrainian independent socio-political newspaper "Free Life Plus" («Вільне життя плюс»). I cooperate with "BBC-Ukraine".
In 2006-2011 I studied at the Faculty of Philology of Ternopil Volodymyr Hnatiuk National Pedagogical University. Graduated with honors. In 2011 I graduated with honors from the Faculty of Journalism of Ivan Franko National University of Lviv.
My parents are journalists who started the "House of Georgian-Ukrainian Press and Book" project in Georgia, which I now represent in Ukraine. I came to Ukraine to study the Ukrainian language, as there are very few modern translators who know both Ukrainian and Georgian fluently.
I started working in the Ukrainian media when I was a student. The main thing that education in Ukraine gave me is development not only as a journalist, but also as a translator. As a translator and moderator, I joined the largest cross-border literary festival in Central Eastern Europe, the "Month of Author Readings", in 2017, when Georgia was the guest of honor at the festival. I translate modern literature from Georgian into Ukrainian. My translations include collections of poetry by famous contemporary Georgian authors – Kato Javakhashvili, Paati Shamugiya, Giorgi Shonia.
A few years ago, I founded the Georgian-Ukrainian website "UAGE-NEWS" and its Youtube channel. This is a volunteer project that I plan to develop.
In 2015, organized my personal photo exhibition "Ukraine in Portraits". The event featured portraits of famous and ordinary Ukrainians, among them: warriors of the Anti-Terrorist Operation, representatives of culture, clergy, volunteers, migrants, UIA veterans and other figures. The purpose of the exhibition was to convey to the international community information about the events taking place in Ukraine. The "Ukraine in Portraits" project is fully posted on the Internet. Each photo has a short description in two languages – Ukrainian and Georgian .
Also, you can watch the stories of "Public" about my history of learning about Ukraine (https://www.facebook.com/suspilne.podillya/videos/3236679829758765; https://www.facebook.com/suspilne.ternopil/videos/2830564677263973).
There are many memories of learning. I remember a seminar on foreign literature. We studied Greek mythology, and I was asked to talk about the Golden Fleece, which is directly related to the history of Georgia. The teachers always tried to give me tasks that covered topics related to the history, literature or journalism of Georgia, made comparative analyzes. At a journalism lecture, to support me, the teacher suggested that the group learn a few words in Georgian. This approach greatly influenced me not to drop out of university, as it was difficult to overcome the language barrier.
My classmates often came to me and helped me prepare for the seminars. I was taught Ukrainian grammar and other things, while I taught them to read and write in Georgian.
The excursion in the Carpathians was unforgettable. Along the way, everyone asked: are the mountains in Georgia as beautiful as the Carpathians, or even more so? They wanted me to describe to them how beautiful Georgia was.
I once brought an English-language book about Georgian folk dances, on the cover of which was a photograph of a dancer performing one of the dance techniques in the air. I was not believed that the picture was unedited. Then the National Ballet of Georgia "Sukhishvili" arrived in Ukraine. I invited my friends. I still remember their surprised and mesmerized faces. They said: "They really are flying."
I wish all foreign students studying in Ukrainian universities to feel the true spirit of Ukraine, to have the opportunity to communicate with people who create modern history of Ukraine, who love it.
My profession gives me the opportunity to communicate with people from different fields – with scientists, writers, fighters… It helps me get to know the real Ukraine.
Ukraine provides great opportunities for both personal and professional development. I wish everyone not to lose faith in their success and in the success of Ukraine and to be ready to fight for the future.
---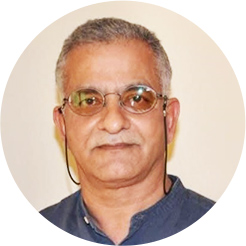 Samir Al-Qallaf
State of Kuwait

National University of Ukraine on Physical Education and Sport
Remember that homeland is above all. You will have time to enjoy the entertainment, but first thank your country for raising and educating you. There are times (I say this from personal experience) when the future of your country depends only on you, and then you must be ready to work hard. So, thank your homeland with deeds, not words. Take care of yourself and your country.
Director of the Department of Sports and Sports Facilities
I had a school certificate with fairly high grades, so my country offered me to get a higher education abroad, with the opportunity to choose the country. I chose Ukraine.
When I returned to Kuwait after graduating from Ukraine, I immediately found a job, because the level of my professional training was high, and my colleagues and I began to rebuild our homeland.
My fondest memories of studying in Ukraine are related to the moral support and care provided to me by the faculty and management of my university in connection with the war in Kuwait. In Ukraine, I was given maximum assistance in the educational process, and in the end, I was able to get a diploma of higher education. I very much appreciate this assistance provided at the most difficult time for me and my country.
---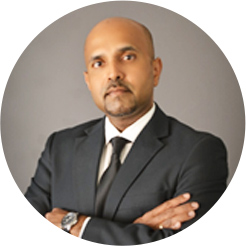 Mugunthan Murugan
Malaysia

Ivan Horbachevsky Ternopil National Medical University
I studied in Ukraine in 2004-2009. Ukraine has high-quality and affordable education.
I am currently the General Director of the Medical Ecosystem Accobiotech Sdn Bhd, a medical ecosystem that manages clinics, pharmacies and medical laboratories. As a doctor, I can understand not only the health of patients, but also the mechanism of the medical industry as a whole.
General Director of the Medical Ecosystem Accobiotech Sdn Bhd
The warmest memories of my days in Ukraine are to be surrounded by many new people in my life who have become friends and who have introduced me to the beauty of Ukraine and its culture.
Choose a profession that makes you want to contribute to the development of society and will improve the lives of your family and others.
---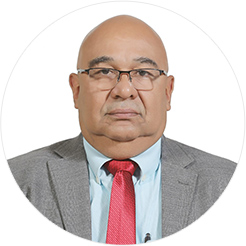 Euclid Eduardo Tapia Campos
Republic of Panama
Taras Shevchenko National University of Kyiv
I feel like the period of student life lasts forever. I recommend those who study in Ukraine to focus not only on studying a particular specialty, but also to take advantage of the full range of opportunities that exist in the educational institution, including the opportunity to gain better knowledge about local culture and identity of Ukrainians.
Coordinator of the Diplomatic Academy of the Ministry of Foreign Affairs of the Republic of Panama. Director of the School of International Relations at the University of Panama.
Studying in Ukraine became foundational for my professional development. After graduation, I passed a competitive selection and began a diplomatic career in my country. I have also taught at various universities, but mostly at the University of Panama. I also hold the position of Deputy Dean of the Faculty of Public Administration at the University of Panama. I worked at the Institute for National Studies of the University of Panama and FLACSO-Panama, Associate Professor of Border Security of the National Border Guard Service of Panama.
I have the best memories of the education I received in Ukraine, because I consider its quality to be the highest. I have wonderful memories of the country and its capital – Kyiv.
---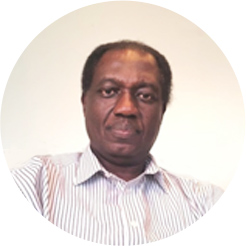 Dr. Alexander Osei-Kuffour
Ghanaian

Kyiv National University of Construction and Architecture (KNUCA)
My advice to other foreign students currently studying in Ukraine is to utilize this opportunity very well and to be grateful to the Ukrainian people for their efforts. Exercise high levels of discipline and to have a strong work ethics.
Ph. D. Architecture; M.Sc. Architecture, MA. Development Studies; M.Sc. Project Management; M.Sc. International Construction Management; MBA
Chief Architect for the City of Tshwane Metropolitan Municipality (or Pretoria)
Years of study: 1978-1989
Ukraine is a beautiful country with most resources, friendly and loving people that are very accommodative. Ukrainian institutions perform well above others in similar rankings worldwide. Furthermore, KNUCA is a leading educational institution that specialises in training quality engineers, architects, urban designers and other construction industry disciplines. The University's association with other scientific and research centres in Ukraine and other countries enables the university to produce new generation of professionals that are well equipped with skills and knowledge, relevant to the changing needs of the world. The achievements of the University's graduates around the world are well documented.
Studying in Ukraine and especially in KNUCA, equipped me with the skills and knowledge that I needed to perform my work as an architect, and also enabled me to pursue further studies in other institutions to acquire four additional degrees: MA. Development Studies; M.Sc. Project Management; M.Sc. International Construction Management and MBA.
My most vivid memory was the kindness of the Ukrainian people. The leadership of KNUCA and our lectures in particular demanded high discipline and academic excellence from the students.
Being students, we undertook many adventures including travelling around the country during holidays, visiting Lviv, Odesa, Kharkiv and other cities.
---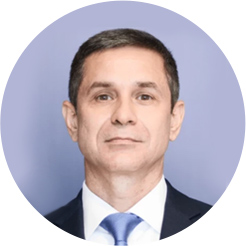 Anatoliy Nosatiy
Republic of Moldova

Higher Military Command School, Kyiv, 1990-1992,
Odesa Institute of Land Forces, Odesa,
1992-1994 (Military Academy)
Today holds the position of Minister of Defense of the Republic of Moldova
---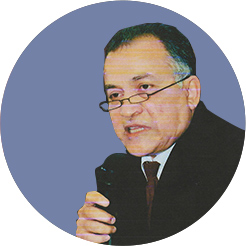 Teyeb Ezzeddine
Republic of Tunisia

Danylo Halytsky Lviv National Medical University (Lviv Medical Institute, 1976 – 1983)
I always advise my compatriots to study in Ukraine. I have wonderful memories of my studies. Ukrainians are hospitable and friendly.
I chose to study in Ukraine while having the opportunity to stay in Russia.
I was impressed by the story of the film "Taras Bulba", which I watched at the age of 12.
I currently run a clinic. From 1990 to 1995 I served as mayor of Tunis. In 1998, I was elected a Member of Parliament. I was also president of the Tunisian-Soviet Friendship Association. Served as vice president of the World Organization of the Scout Movement.
Two of my sons graduated from the same Lviv Medical University, both became dentists. The senior lives in Tunisia. Anis, the youngest son, remained in Lviv. He is a dentist and, at the same time, a well-known artist in western Ukraine. He even became a laureate of the "Voice of Ukraine" contest.
---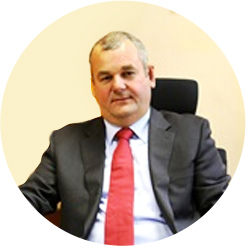 Yaroslav Gloushek
Czech Republic

Taras Shevchenko National University of Kyiv
The education I received broadened my general outlook, gave me knowledge of languages, independence.
Head of the Department of Information and Communication Technologies and E-Government of the Czech Post
I studied in Ukraine in 1989-1994.
At the time it was one of the few opportunities to study abroad.
A lot could be written about my studies in Ukraine… But I would especially like to note that Kyiv is my second, and in a sense, even my first hometown.
My advice for students: choose one field, no matter what, focus entirely on it, but at the same time develop a broad worldview, be able to look at things in a broad context.

Are you already a graduate? Want to join Ukrainian Alumni Association?