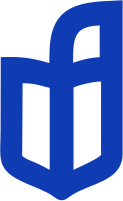 The Third
Ukrainian International Education Forum
17-20 March, 2020 | Kyiv, Ukraine

We invite you to participate in the Third Ukrainian International Education Forum.
The Forum will be attended by the Minister of Education and Science of Ukraine Anna Novosad.
Among those invited to participate in the Forum are heads of international cooperation departments of Ukrainian higher education institutions; legal entities providing intermediary recruitment services; leading experts in the field of internationalization of higher education; heads of international and foreign academic institutions working in Ukraine; representatives of the Ministry of Education and Science of Ukraine, the Ministry of Foreign Affairs of Ukraine and the diplomatic corps.
Number of participants – around 300.
Topics of the Forum:
1 Modern trends in higher education internationalization;
2 Organization of admission and education of international students in Ukraine;
3 Development of cooperation in the field of international education;
4 Leadership and internationalization;
5 Internationalization at home;
6 Developing international students and scholar services on campus.
The working language of the Forum is English.
All participants will receive certificates at the end of the Forum.
To participate in the Forum, the following things must be completed :
1. Fill out and send the application online.
2. Pay the organizational fee and send the copy of the receipt to the e-mail address: conference@studyinukraine.gov.ua.
The organizational fee for participation in the Forum is 1800,00 UAH (75USD).
Option 1
You can pay online via link
Choose Invoice type of payment and fill the form, using your number of Invoice
(the number of Invoice stands for the date of payment as 00(date)00(month)0000(year).
For example, if you do the payment on February 6, 2020, your Invoice number will be 06022020.
Amount to be paid in UAH – 1800.
After filling this information, you should choose option "Next" in the form and enter payment card information.
Option 2
You can pay via bank using the following payment details:
Name of beneficiary
STATE ENTERPRISE "UKRAINIAN STATE CENTER FOR INTERNATIONAL EDUCATION"
Code 32304022
Address/3, O. Dovzhenko str., Kyiv, 03057, Ukraine, Telephone/Fax: (380-44) 359-05-39
---
Account number USD:
UA503808050000000026006457882
Bank of beneficiary: Raiffeisen Bank Aval Joint Stock Company, Leskova street.9, KYIV 01011, Ukraine
SWIFT code: AVALUAUKХХХ
Correspondent Account: 890-0260-688
CORRESPONDENT BANK: The Bank of New York Mellon, New York, USA SWIFTcode: IRVTUS3N
---
Account number EUR:
UA513808050000000026002457875
Joint Stock Company Raiffeisen Bank Aval, Leskova street.9, KYIV city, Ukraine
SWIFTcode: AVALUAUKXXX
Correspondent Account: 55.022.305
CORRESPONDENT BANK: Raiffeisen Bank International AG SWIFTcode: RZBAAT WW
Information on confirmation of your participation in the Forum will be sent to your email address within 3 days after registration and payment of the organizational fee.
In cooperation with EducationUSA and with support of the U.S. Embassy in Ukraine