Ukraine is the biggest country in Europe. The country with rich and diverse culture, the birthplace of numerous talented artists and public figures known all around the world. Curious to know more about Ukraine's past and present? In this article you will find interesting facts and links to explore contemporary Ukraine.

Official language:
Ukrainian

Capital:
Kyiv

Independence:
August, 24, 1991

Population:
47 732 079

Currency:
Hryvnia (UAH)

Time zone:
GMT+2 (UTC+2)
Location: Central-Eastern Europe, part of the East-European plain, between 44"20′ and 52"20′ N and 22"5′ and 41"15'E.
Area: 603 700 km2
Climate: moderately continental.
Average winter temperature is from -8° to -12° C (from +17.6° F to +3° F). In the Southern regions average winter temperature is 0° C (+32° F).
Average summer temperature is from +18° to +25° C (from +64.4° F to +77° F), although maximum temperature can be more than +35°C (+95° F).
Best time to visit Ukraine: summer, late spring and early autumn.
Internet top-level domain: ua
International phone code: 380
CULTURE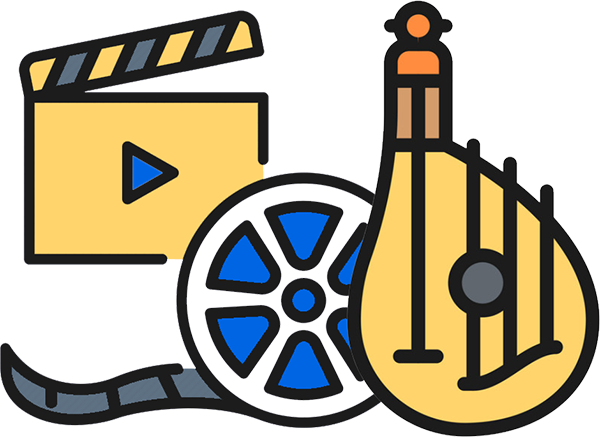 Ukraine is often said to be located between East and West. Indeed, Ukrainian culture presents vibrant mix of different cultural legacies. That's what makes Ukrainian culture interesting.

The official website of Ukraine Ukraine.ua will guide you through the contemporary Ukrainian theatre, architecture, photography, literature, music, fashion, visual arts, cinematography, and graphic design. There you can find information about upcoming cultural and sports events, festivals, as well as list of museums and galleries worth visiting. Ukraine has a lot to discover.

One of the most diverse and innovative spheres of Ukrainian culture is a music industry. Explore Ukrainian music and its rhythms with the Waves Vienna. international showcase festival, featuring in 2020 six Ukrainian bands. Let's jazz at the festival of Black American and improvised music Am I Jazz? Annually, the festival emphasizes contrasts and parallels between new acoustic and electronic music.

Modern Crimean Tatar and Ukrainian artists performed at the 'Svoi.Korinni' online concert on the International Day of the World's Indigenous Peoples.

Should you be a fan of classic music, you will definitely be amazed with the memorial concert,dedicated to Joseph Roth, famous journalist and novelist. The concert was held in his native town of Brody (Lviv region) and gathered more than 200 artists from all over the world.
HISTORY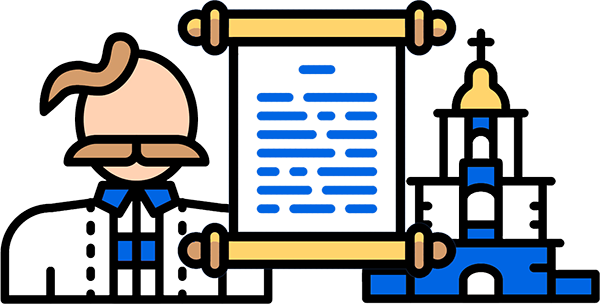 Ukraine is a country with glorious as well as tragic past. People of various nationalities contributed to the development of Ukraine. Also, Ukraine is shaped by the legacies of different states it was once part of, including Austro-Hungarian, Russian Empire and Soviet Union.
The introductory online course "
Ukraine: History, Culture, and Identities
" will tell you about major historical events from the Middle Ages to the present. You will learn about transformation of Eastern Europe by the Viking Age, origin and decline of Kyivan Rus', the effect of the Reformation on Ukrainian lands, the creation of the Uniate Church, the Cossacks' military organization, and their role in European wars, the rise of culture and art in the 1920s (Ukrainian modernism), the Ukrainian experience of World War II, Ukrainian dissident movement in the Soviet state, and fostering of democracy in Ukraine after the collapse of the USSR.
Ukraine`s past is a story of many voices. The projects «
Ukraine in 2 Minutes
» and «
10 Things Everyone Should Know About Ukraine
» tell about Ukraine`s cultural and ethnic diversity, prominent historical figures (including Ukrainian poet Taras Shevchenko, modernist writer Lesia Ukrainka, and film director Les Kurbas) and major historical events.
CUISINE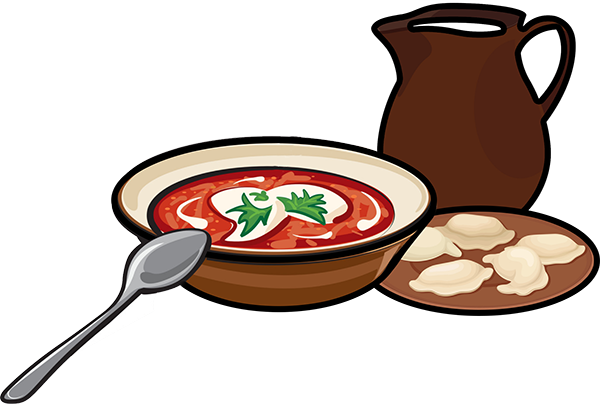 Ukrainian cuisine with its various tastes and cooking technologies is an important part of the country`s cultural heritage. It reflects peculiarities of the country`s regions and culinary heritage of different ethnic and national communities of Ukraine.
Borshch (a beet soup) is the most famous Ukrainian dish. Every Ukrainian family has its own borshch recipe. The most spread recipe includes cabbage, carrots, onions, potatoes, tomatoes and meat, although borshch can be vegetarian.
Apart of the restaurants and cafes it is worth visiting local markets for fruits, vegetables, herbal teas and home-made cottage cheeses.
To learn more about modern Ukrainian cuisine check the book "
UKRAINE: Food and History
". Available in Ukrainian and English on the Ukrainian Institute's website, it includes recipes of dishes from all over the country. Explore Ukraine not leaving your kitchen.
TRAVEL

From the high Carpathians mountains to the shores of Black Sea, from tiny villages to the big industrial centres — Ukraine is fascinating travel destination. Apart of breathtaking landscapes, Ukraine has prominent historical and cultural sites, some of which are recognised as UNESCO World Heritage Sites, namely:
• Saint-Sophia Cathedral, Pechersk Lavra (Kyiv)
• Ensemble of the Historic Centre (Lviv)
• Struve Geodetic Arc (Odesa region)
• Residence of Bukovinian and Dalmatian Metropolitans (today: Yuriy Fedkovych Chernivtsi National University) (Chernivci)
• Ancient City of Tauric Chersonese and its Chora (Sevastopol)
• Wooden Tserkvas (Ivano-Frankivsk, Lviv, Zakarpattia Oblasts)

Story of Ukraine is very much a story of its people. Travel project Ukraїner in 11 languages tells the stories about people, art, and business in Ukraine.