Scientific and methodical seminar
«Strategies for successful internationalization of a modern university: specifics of recruitment and training of the international students in Ukraine»
February 26, 2018
Dear Colleagues!
We invite you to take part in the scientific and methodical seminar «Strategies for successful internationalization of the modern university: the specifics of recruitment and training of the international students in Ukraine», organized in cooperation with the Department of Internationalization of Higher Education at the Institute of Higher Education of the National Academy of Educational Sciences of Ukraine, which will be held on February 26, 2018 in Sumy State University at the address: Sumy city, Rimsky-Korsakov str., 2.
Working languages: Ukrainian, English.
For participation in the seminar, please fill out the form and send it to the following address: conference@studyinukraine.gov.ua. Contact person – Oleksandr Bessarab (044) 359-05-39.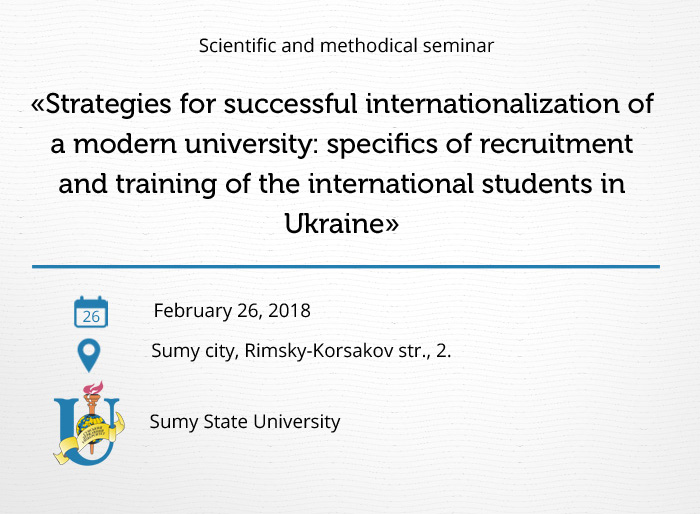 Application Form
Download